Auto-Click Software
We developed the software to bridge the gap between analysis and execution.
It automatically clicks as soon as the news hits the wires, based on your predefined triggers.
Simple to use with your current trading platform.
1. Select the event you wish to trade.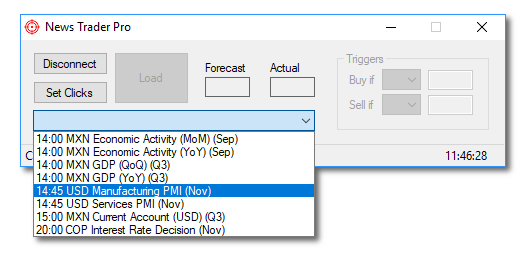 2. Enter your own triggers, or enter the triggers from our analysis.

3. Set your buy and sell click locations.

4. Load News Trader Pro.

5. Profit from the spike!